School heating improves since lockdown
One of the many effects of Covid was the need for increased air circulation in our schools. We had to keep windows open for proper ventilation, which meant cold air found its way into the classroom. This school year, keeping windows open is the teacher's choice. 
Last year, the Omicron variant hit Montclair High School very hard. Two days before winter break, the school closed down due to overwhelming numbers of students and faculty testing positive. Upon returning in January, there was a two-week period in which being in the building was optional for students and teachers were encouraged to ease up on graded work. 
Covid has not been as severe as last winter when the Omicron variant hit the U.S. Last year, it made sense that all the windows were opened in a setting such as school. Even with the mandatory mask mandate, windows stayed open for extra safety.
"All of the classes I was in all of the windows were opened. Everyone in the classrooms was freezing and it was hard to focus," junior Owen Snyder said.  It is a problem when the kids aren't focused. The kids won't learn as much, he added.
In the school it can get extremely hot or cold which can be uncomfortable and distracting to students, because of the season.  "If it is warm out then some classrooms especially the gym can get very hot. If it's cold out, the heating isn't really that effective," Snyder said. However, things are looking better.
"The HVAC signing makes it so the heat is controllable per classroom so we can equalize temperatures," MHS Principal Jeffrey Freeman said.
Covid is still at large and the numbers prove it. According to the CDC, the week of February 3, the average number of cases is at 40,130. Schools still need to be properly ventilated for students' health. Are there alternative ways to ventilate classrooms without having the windows opened at all times? "We have air filtering boxes but they are not as effective without the windows opened," Freeman said.
A $188 million deal ballot was signed to receive needed improvements. $75.7 million of it includes HVAC (Heating ventilation and air conditioning) which will improve school heating." Freeman said.
A winter coat and clothing drive could help kids who are cold even more than heating would. Mr. Freeman said this about starting a winter clothing drive. "We could totally do a winter clothing drive. We mostly need a sock drive, which is the most important piece of clothing we need." This change would benefit students in need by allowing them to be warm, even in cold classrooms.
View Comments (2)
About the Contributor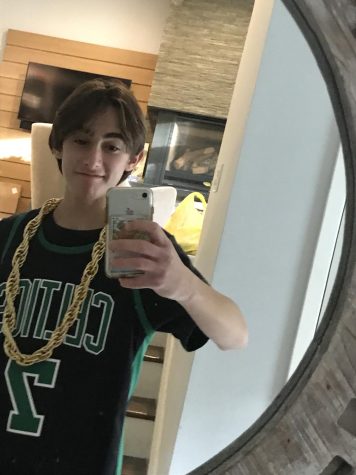 Casey Blau, Staff Writer
Casey is a 9th grader at MHS who enjoys drawing, baseball, and watching movies. He hopes to travel the world in the future and become a professional artist.