The Ticketmaster monopoly: starring Taylor Swift
The Ticketmaster and Live Nation merge has been a topic of contention for many concert-goers for over 10 years. The most recent artist to ignite the conversation of the Ticketmaster monopoly is Taylor Swift and her "Eras Tour."
With too many presale codes sent out, a paused queue, and insane prices, the process for buying tickets was easily straight out of a horror movie. And despite there being a verified fan sign-up in order to prevent bots from making it into the queue, these bots still found their way in and caused chaos.
When Swift announced she was embarking on a nation-wide. tour, fans panicked and rushed to sign up for a presale code. "Swifties" were ecstatic to see the "Midnights" singer live due to Lover Fest, a tour set for 2019, which was canceled after one show due to the COVID-19 pandemic.
However, Ticketmaster ruined the fun with the horrendous ticket-picking process. People felt as though they had just fought in a year-long war after trying to get tickets for this show. Internet memes were everywhere, comparing it to the Hunger Games and referencing "The Great War," a new song from Swift's album, "Midnights."
Ticketmaster "unintentionally" sent out triple the amount of presale codes, which led to a mass of online traffic when fans tried to enter the queue. Millions of people and bots gathered in the queue, regardless of the "verified fan" system. The queue unexpectedly started glitching, freezing and kicking people out. Fans waited for hours. 
If a fan was lucky enough to get through the queue into the ticket selection, their choices were very limited.
"It felt rushed and limited. If you didn't take the tickets you immediately saw, they'd be taken by someone else within minutes," Avery Dnistrian, a sophomore at MHS, said. No one expected cheap tickets, but Ticketmaster added nearly one hundred dollars in fees per ticket.
"Ticketmaster's extra fees are not justified and it's very inappropriate that they let the whole situation go as far as it did," ninth-grader Ava Brinley said. Fans believe Ticketmaster's fees 
Ticketmaster and Live Nation found themselves in deep trouble after the events of "The Eras Tour" brought them to court, for being a monopoly. Monopolies have been outlawed since The Gilded Age when America saw the economic horrors caused by one company wielding too much power. During the hearing, senators used many lines from Swift's discography including, "Ticketmaster ought to look in the mirror and say, 'I'm the problem, it's me,'" Sen. Richard Blumenthal (D-Conn.) said.
The settlement was reached, forbidding Ticketmaster from threatening concert venues with losing access to its tour if they did not use Ticketmaster as their ticketing provider. 
Many fans were able to receive Eras Tour tickets through Capital One's cardholder benefits and the second round of tickets. Verified fans, who did not get tickets in November received an email giving them a second chance to log on to the Ticketmaster website and buy tickets.
Unfortunately, many fans still were not able to secure tickets. Due to the various issues caused by the verified fan presale, Capital One presale, and private stadium presale, the general sale was canceled. This meant that anyone who wanted to buy tickets who were not eligible for early access didn't even get a chance to try. This has led many people to spend thousands of dollars on low quality seats bought off bots.
It is still unclear whether government legislation will affect the future of Ticketmaster, but this whole scandal brought attention to all the flaws that ticket and distribution companies have and truly displayed what a monopoly it is.
Fans are still continuing to fight for tickets, but the Eras Tour is on, and set to be a huge success. 
Leave a Comment
About the Contributors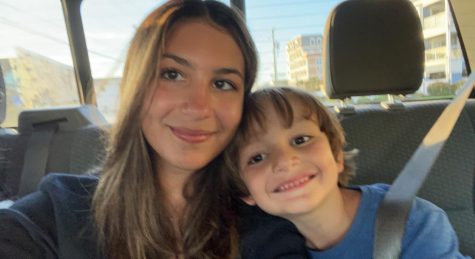 Dalia Dacosta
Dalia is a 10th grader at MHS. When she isn't writing for the mountaineer she can be seen drinking lavender matcha while listening to Taylor Swift and...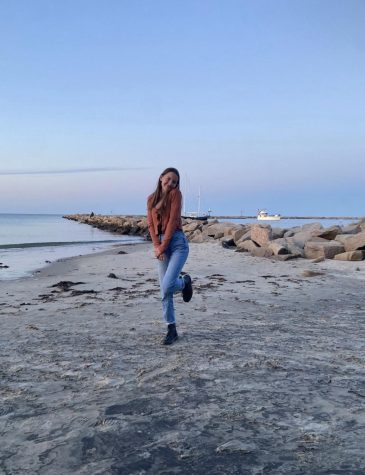 Mairin McCollam-Fox, Staff Writer
Mairin is a 10th grader at MHS who enjoys spending time with friends and family. When she isn't writing for The Mountaineer, she can be seen reading, walking...