Movie Releases You May Have Missed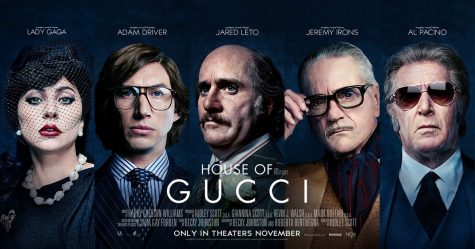 House of Gucci – In theaters, November 24 
Starring Lady Gaga and Adam Driver, Ridley Scott's newest drama is one of the most anticipated movies of the year. This fashion murder film takes place in 1995 and depicts the events leading up to the assassination of Italian fashion heir Maurizio Gucci (Adam Driver), with a bright feature on Lady Gaga's Patrizia Reggi, marrying into one of the biggest fashion family empires. There is a tone of evil meets glam, which makes this film attractive to moviegoers of all types. And with an outstanding and experienced supporting cast consisting of Al Pacino, Jared Leto, Jeremy Irons, and Salma Hayek, House of Gucci is a riveting movie filled with fascination, betrayal, revenge, and murder.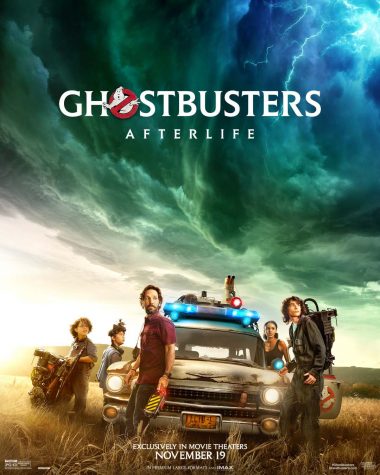 Ghostbusters: Afterlife – In theaters, November 19 
Looking for a fun, nostalgic family film this Thanksgiving? Look no further than the newest installment of the Ghostbusters series, but this time around including newer stars like Finn Wolfhard, Mckenna Grace, Carrie Coon, and 2021's Sexiest Man Alive, Paul Rudd! The story of a struggling, single mother and her children moving to a new town where their grandparents had lived, brings them to realize their connection to the original Ghostbusters through terrifying earthquakes and ghost encounters. It's recommended that viewers definitely watch the original Ghostbusters with all-time great, Bill Murray, but if you are just in the mood for a fun and familiar action-comedy, this one's for you!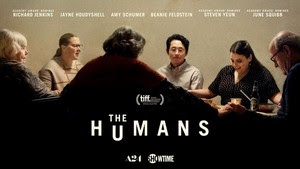 The Humans – In theaters, November 24 
Based on the Tony-award winning play, The Humans takes a deep look at the Blake family during Thanksgiving dinner. It's a relatable story of a complex American family and their repressed issues. Depression and touching subjects like aging parents are just some points of this visually interesting A24 film. Starring Beanie Feldstein, Steven Yeun, Richard Kenkins, Amy Schumer, and Jane Houdyshell, many moviegoers will see reflections of their family in this tear jerking film.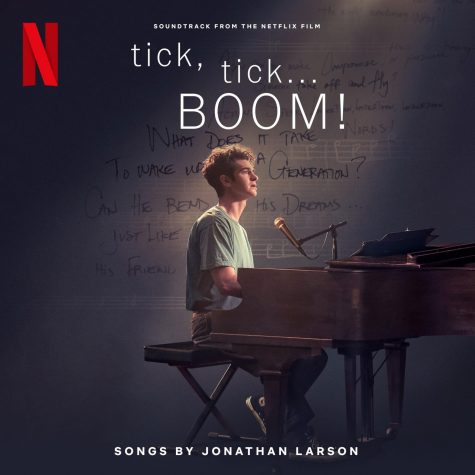 Tick Tick… Boom! – In theaters and streaming on Netflix, November 12
This show-within-show film depicts the true story of composer, Jonathan Larson, before his success of the hit musical, Rent. Directed by Lin-Manuel Miranda and starring Andrew Garfield, this new musical drama is filled with tragedy, heartbreak, and revolves around a man navigating the pressures of being an artist in New York City. This is a definite watch (and cry) for musical theater lovers as well as anyone who wants "Netflix and chill" this Thanksgiving. 
King Richard – In theaters and streaming on HBO Max, November 19 
A new sports biopic hitting theaters and streaming this fall, tells the story of the powerful man behind two of the greatest tennis players in history. As the father of Serena and Venus Williams, Will Smith shines in his performance as Richard Williams. This inspiring story focuses on Williams' focus, determination, and admiration for his prodigy tennis playing daughters. Facing all the racism and sexism in the sports industry, it is a family friendly film that will make audiences think, and appreciate a parent's love and devotion.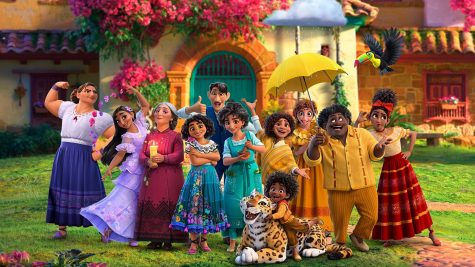 Encanto – In theaters November 24 
The newest Disney animated film is a fun family story taking place in the magical mountains of Colombia. The movie follows the story of a girl named Mirabel (Stephanie Beatriz) who has no powers, living with her enchanted family. As all Disney classics go, things begin to go terribly wrong, and Mirabel must try to save her family history and the magic within. Songs written by Lin-Manuel Miranda will be sure to get the whole family dancing in and out of the theater, this Thanksgiving.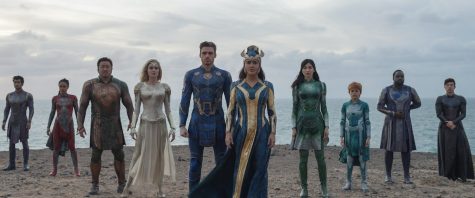 Eternals – In theaters November 5 
The newest Marvel blockbuster is one of the new territories for the company. Directed by Academy Award-winning Chloé Zhao, this action drama focuses on a race of immortal beings with superhuman powers who have been living on, and protecting Earth for thousands of years. Their purpose is to fight the all-evil Deviants and to protect the human race. The film is carried by an amazing ensemble cast consisting of Richard Madden (Ikaris), Gemma Chan (Sersi), Angelina Jolie (Athena), Salma Hayek (Ajack), Barry Keoghan (Druig), Lauren Ridloff (Makkari), Don Lee (Gilgamesh), Lia McHugh (Sprite), Kit Harrington (Dane Whitman), Brain Tyree Henry (Phastos), and Kumail Nanjiani (Kingo). The newest Marvel installment to Phase Four is incredibly diverse and takes the Marvel Cinematic Universe into intriguing new directions. Make sure to stay till the end credits to get an extra surprise!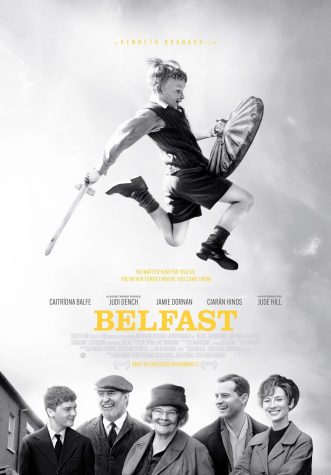 Belfast – In theaters November 12 
Directed by Keneth Branagh, Belfast is a semi-autobiographical film about a nine-year-old boy, his family, and the place he grew up and loved. Taking place in Belfast in the year 1969 during the outbreak of violence by the Northern Ireland Civil Rights Association, a family has their lives and community uprooted and changed forever. Though despite the uncertainty of a new life, joy, music, and the magic of family remains. Starring Jaimie Dornan (Pa), Catriona Balfe (Ma), Judy Dench (Granny), Ciarán Hins (Pop), and Jude Hill as nine-year-old Buddy, this drama is a love letter to families and a sure candidate for Best Picture.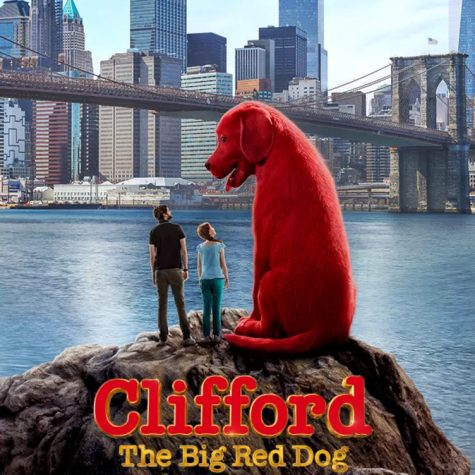 Clifford the Big Red Dog – In theaters and streaming on Paramount +, on November 10 
A new take on the childhood favorite series, this movie tells the story of a young Emily and her red puppy, Clifford, set in 2021 and New York City. Emily (Darby Camp) and her impulsive uncle Casey (Jack Whitehall) are gifted a red dog from magical animal rescuer (John Cleese) while her mother is away on business, who soon becomes the ever-famous 10 foot Clifford we know and love. This adventure comedy is filled with love, acceptance of being different, and government scientists hunting down Clifford the Big Red Dog for 25 thousand dollars! With some serious undertones, Clifford teaches New York and families around the world how to love big and how to love being different.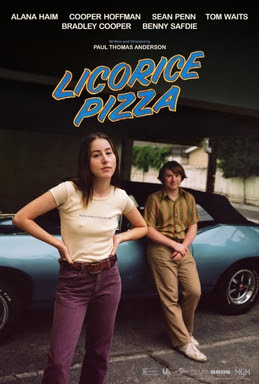 Licorice Pizza – In select theaters November 26 and everywhere December 25
Set in the dreamy 1970s in the San Fernando Valley, Licorice Pizza is the perfect coming-of-age movie out right now. Starring Alana Haim (Alana Kaine) and Cooper Hoffman (Gary Valentine) this nostalgic love story depicts 2 people 10 years apart and in love, growing up on the fringes of the sunny film industry. With gorgeous widescreen frames, directed by Paul Thomas Anderson, you can't help but get dragged in and lose all sense of time while watching.