Record Attendance at 2023 Winter Sports Pep Rally
On Friday afternoon, Montclair High School hosted the 2023 Winter Sports Pep Rally in the presence of the largest crowd so far for any previous event. 
Starting off with a knockout game hosted by the boy's basketball team, there were appearances from both boys' and girls' basketball teams, swimming team, track & field team, hockey team, wrestling team, fencing team, bowling team, and of course, Mountie Cheer.
The highlight of the pep rally was the competitive musical chairs game. The winner was senior Rayna Berlin, with sophomore Harris Conk coming in second. During the game, students chanted "We want Nile!" in protest of sophomore Nile Brunson being eliminated early on and loud boo-ing occurred at the elimination of sophomore Jason Lee. 
Principal Freeman and several teachers plowed through a lively, albeit aggressive, balloon-popping game, and the team of senior Hazel Aziello and sophomore Mackenzi Finley won a scooter-led ball collection game.  
"I'm really excited to see all these students here. Midterms have wrapped up and now we can celebrate the winter sports season," said Principal Freeman. 
Leave a Comment
About the Writer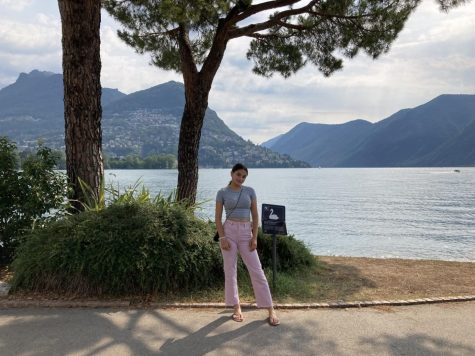 Leela Ramakrishnan, Staff Writer
Leela is a sophomore and a self-proclaimed chatting addict.  She enjoys travel, hiking, writing, Taylor Swift, musical theater, and cozy sweaters. She...