MSN: Montclair vs. Millburn Boys' Basketball Recap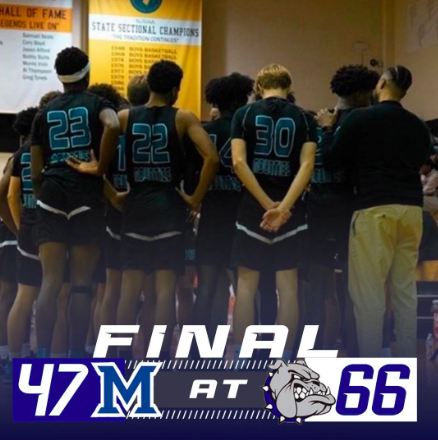 The Montclair High School Boys' Basketball team got their second win of the season this past Tuesday evening against Millburn.
After a crushing defeat to Newark Tech where the team narrowly lost by only 3 points on opening night, it definitely put a chip on their shoulders. Having won against that squad twice last year, it was a grueling way to start off the season with one in the loss column. However, Montclair was able to stay resilient and determined under a new coaching staff and the expectations remained high.
On Saturday, the boys bounced back with an astounding 18-point win against Orange High School. With an even record of .500 and a packed crowd at home, their momentum only increased. At first, it was a back-and-forth battle with Montclair only leading Millburn 26-24 at halftime. However, the Mounties were the more fired-up team after the break.
Montclair outscored Millburn 21-10 in the 3rd quarter and outscored Millburn in the 4th quarter as well, 19-13.  Montclair ended up with another double-digit victory over Milburn. The final score was 66-47.
This puts the Boys' Basketball team in the driver's seat with two wins in a row and an overall record going into today of 2-1. When senior captains Ryan Murphy, Shindon Thompson, and Ian Muchineuta were asked about the back-to-back victories, they felt excited about the overall team chemistry and atmosphere surrounding the group.
"Both teams are in our division so it felt great to pick up some momentum and confidence heading into our 4 pm game against Verona." They also mentioned, "We look to keep building as the season progresses and make some noise in the state this year." To build off their momentum, the Montclair High School Boys' Basketball team continued their winning ways against Verona.
Leave a Comment