Montclair Sports Network: Girls' Tennis Season Recap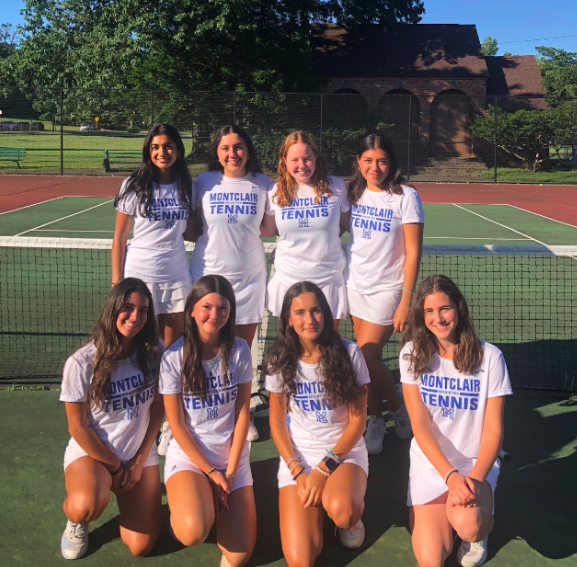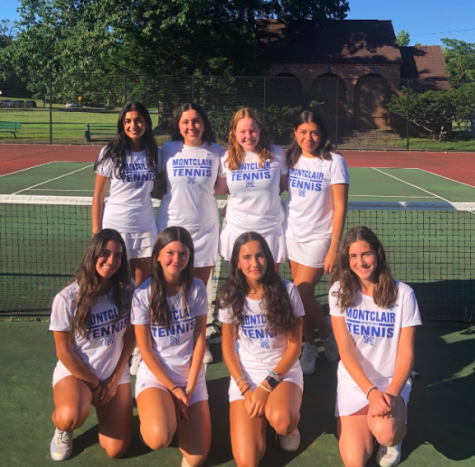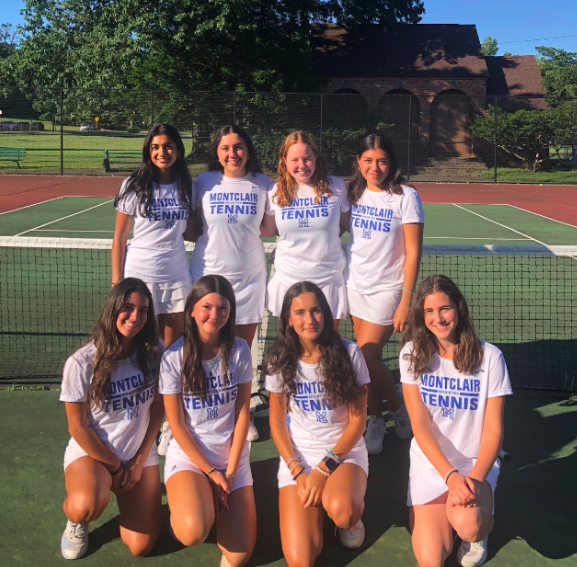 The Montclair High Schools Girls' Tennis Team concluded their well-fought season with a 6-7 record.
The Mounties had memorable 3-2 triumphs over Verona and Glen Ridge and notably made it to the semifinals of the N1 Group IV State tournament against Bergen Tech.
Although they lost 0-5 to the Knights, the final score was not a fair representation of their compelling performance. Even after all of the singles and first doubles had lost their matches, second doubles, Malaya Cornejo and Eliza Petricoff won their second set and even made it to a third-set tiebreak.
"The grit shown by Malaya and Eliza was something our team exhibited throughout the entire season," Senior Captain Alana Flynn said. The Mounties similarly fought hard against Millburn during a regular season match and Newark Academy in the quarterfinals of the Essex County Tournament. 
With six of seven starting spots taken by upperclassmen this season, the Mounties look to build their team in the coming seasons and to continue to develop younger players.
Coach Guy Rabner said in a post-season interview, "I'm hoping our four returning starters will up their game and improve enough so that our graduation losses are minimal, that some of the JV players can do the same and up their games to the varsity level. Also, it would be nice if we have a few newcomers that can step in and make a difference immediately."
Additionally, when asked where the team had room for improvement Rabner responded, "Depth. Since we have no star, ranked players we rely on improving our match play quality and getting depth up and down the team. We play in one of the best tennis conferences in the state, in the highest division so every match is tough and competitive!"
Facing some of the state's toughest competitors including Montclair Kimberley and Newark Academy, the Mounties' main focus during the season was improving their net game and learning to strategize against better players. These improvements allowed them to win close matches against teams like Columbia.
The Mounties will carry the same perseverance into next year's season and look to advance even further in the County and State Tournaments.
Leave a Comment