Montclair Sports Network: Boys' Soccer Season Recap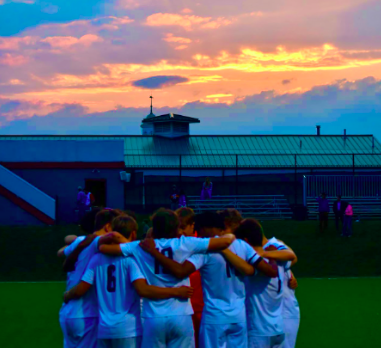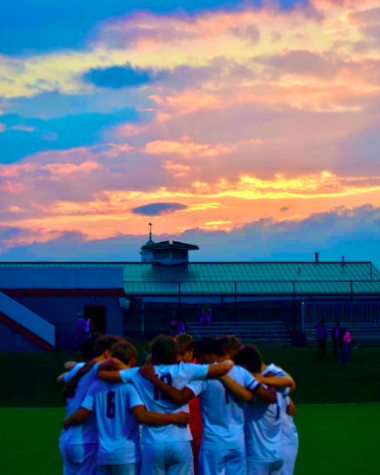 The Montclair High School Boys' soccer team ended their season with a 7-6-2 record and finished fourth in the SEC American division.
"This year, the team built chemistry from doing things on and off the field. The group of guys have all been with each other since the start of summer, waking up early to go train so everyone was already very familiar with each other when the season started. A big thing for us was just being around each other when we weren't playing soccer, which meant going out to eat as a team or just hanging out," Junior captain, Tomer Salamon said.
"Throughout the season we had our ups and downs but everyone stayed together. When you're with the same group of guys every day for 5 months straight, it feels like a family and that's really what the team is, a family." 
The Mounties started off 4-0 with Tomer Salamon scoring 7 goals in that span, including a hat-trick against Verona. A loss against West Orange put the team 4-1 heading into senior day. Senior day was a success and honored 13 seniors with an 8-1 win over Cedar Grove. With a tough loss to Newark East Side 5-3, the boys regrouped well and had a great overtime win against Colombia. A tie to Livingston and a loss to rival Seton Hall Prep put their record at 6-3-2. A tie to Newark Academy and a 2-0 loss to nationally ranked St. Benedicts did not stop the Mounties from forgetting the past and focusing on the ECT.
Junior captain, Salamon, also recalled that his favorite game was against St. Benedicts. "It's not every day you get to play the number one team in the country, so it was a game full of excitement and opportunity for us. And although we lost 2-0, we took away more positives than negatives from the game. No other team they had played so far had produced a better result than us, and we were also the only team to shut them out in the second half. The game gave us the confidence that if we could compete against the best team in the country we could compete against anyone. It is likely we will face them again next year and we will be looking to come out of that game with a win," Salamon said.
With a 3-1 win against Cedar Grove in the first round, it set up another battle against Livingston in the quarterfinals.
The game was tight and locked at 0-0 but Senior Filippo Gaisie ripped a shot and went top corner from 30 yards out. But officials argued that the ball did not go through the net and instead went out of bounds. Moments later Livingston scored the game-winning goal with 3 minutes to play.
Despite video evidence of the ball entering the goal and going through a hole in the netting, the score stood as 1-0 Livingston. The fans, coaching staff, and especially players were at a loss for words for what happened that game.
With tough losses to Seton Hall and Livingston, senior captain Danny Hill said that the team "bounced back by looking at the areas we lost those games in and looking to see how we could fix those issues as quickly and as thoroughly as possible. Everyone has a job on the team so being able to communicate with each other and tell guys what things they had to fix or change for the next game were key. And due to the short time between games, those changes had to be made quickly within a practice or two. Being able to drop the frustration of a loss quickly and focus on the next game was also very important for us." 
The state tournament was approaching, and the boys had one last shot for some hardware. The Mounties earned the 14 seed and were up against 3rd-seeded Kearny. The Mounties fought hard but ended up losing 3-0.
When asked what his favorite moment of the season was, senior captain Danny Hill replied, "My favorite moments throughout the season came from the bonds we built throughout. Every practice, every game, and every outing to eat, we got closer as a group. That made games like the overtime win against Columbia and the MKA game that much better. You're getting the wins and these life moments with your brothers and a group of people you love and trust."
Leave a Comment